About Bob Goldberg's Research
Beginning during his time as an undergraduate at Ohio University, Dr. Goldberg has been interested in plants, and that interest has been the driving force behind his career. During the next 50 years, we need to produce more food than in the entire history of humankind on a decreasing amount of land for crop production. One of the biggest challenges facing the 21st century is the need to increase the yields of major crop plants, such as soybean, using state-of-the-art genetic technologies. One way to accomplish this task is to use genomics to understand all of the genes and genetic processes required to make a seed in order to engineer plants for yield traits such as more seeds, bigger seeds, and seeds with improved nutritional composition. Increasing seed yield should contribute significantly to enhancing our food supply, because over half of the major crops used for human consumption are seed crops.

Dr. Goldberg's laboratory has been investigating gene activity during seed development in order to identify the genes and gene regulatory networks required to program seed development. We have been carrying out experiments to 1) profile the mRNAs present in every soybean and Arabidopsis seed compartment (e.g., embryo, endosperm, seed coat), region (embryo proper, suspensor), and tissue (e.g., inner integument, endothelium, seed coat epidermis) throughout development, 2) characterize the epigenetic events at the DNA and chromatin level to understand their role in seed development, and 3) determine the targets of critical transcription factor genes programming seed development. The main focus of our experiments is to identify transcription factor genes that program differentiation events and determine how they form regulatory networks that program seed differentiation and function. The long-term goal of research being carried out in my laboratory is to understand how to make a seed in order to use this information for the improvement of crop plants.

Dr. Goldberg's laboratory has been supported continuously since he began his academic career as an Assistant Professor over 40 years ago in 1973. He received his first grant from the National Science Foundation in 1974 to investigate the organization and expression of plant genomes. He has been awarded grants from the National Science Foundation, the United States Department of Agriculture, the United States Department of Energy, and several biotechnology companies.
Teaching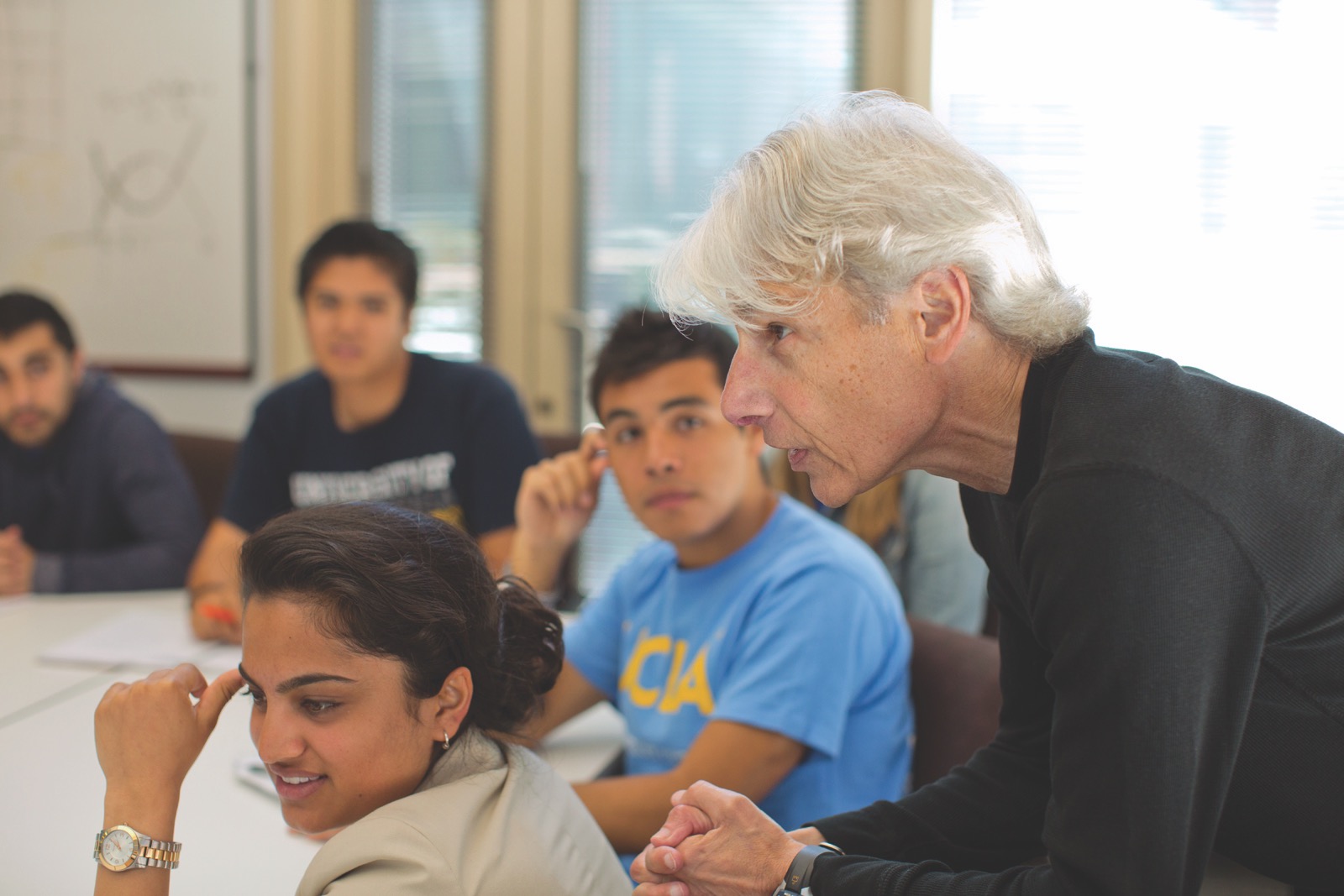 Teaching has been a passion for Dr. Goldberg throughout the course of his career, and he views educating as his primary job as a professor at UCLA. While he has had the opportunity to teach at all levels, he finds introductory courses to be especially satisfying because they provide the opportunity to offer non-science students entry into the world of genetic engineering at the beginning of their college experience. Dr. Goldberg focuses on challenging his students using a socratic-style teaching method that requires full preparation and engagement for each class session. He encourages student/professor interactions, as well as student/student interactions, believing that student learning is solidified through helping one another with hard concepts. Though students consistently rate his courses as more difficult than other, similar classes, they also rate him highly as an instructor (8.6 average on a 9 point scale).

Dr. Goldberg also takes great pride in his involvement in graduate and post-graduate education, having trained 37 scientists (and counting) over the course of his career. Many of his former students are now succesful industry scientists or faculty members, using the skills they learned during their time in Dr. Goldberg's lab in the course of their own research.
Awards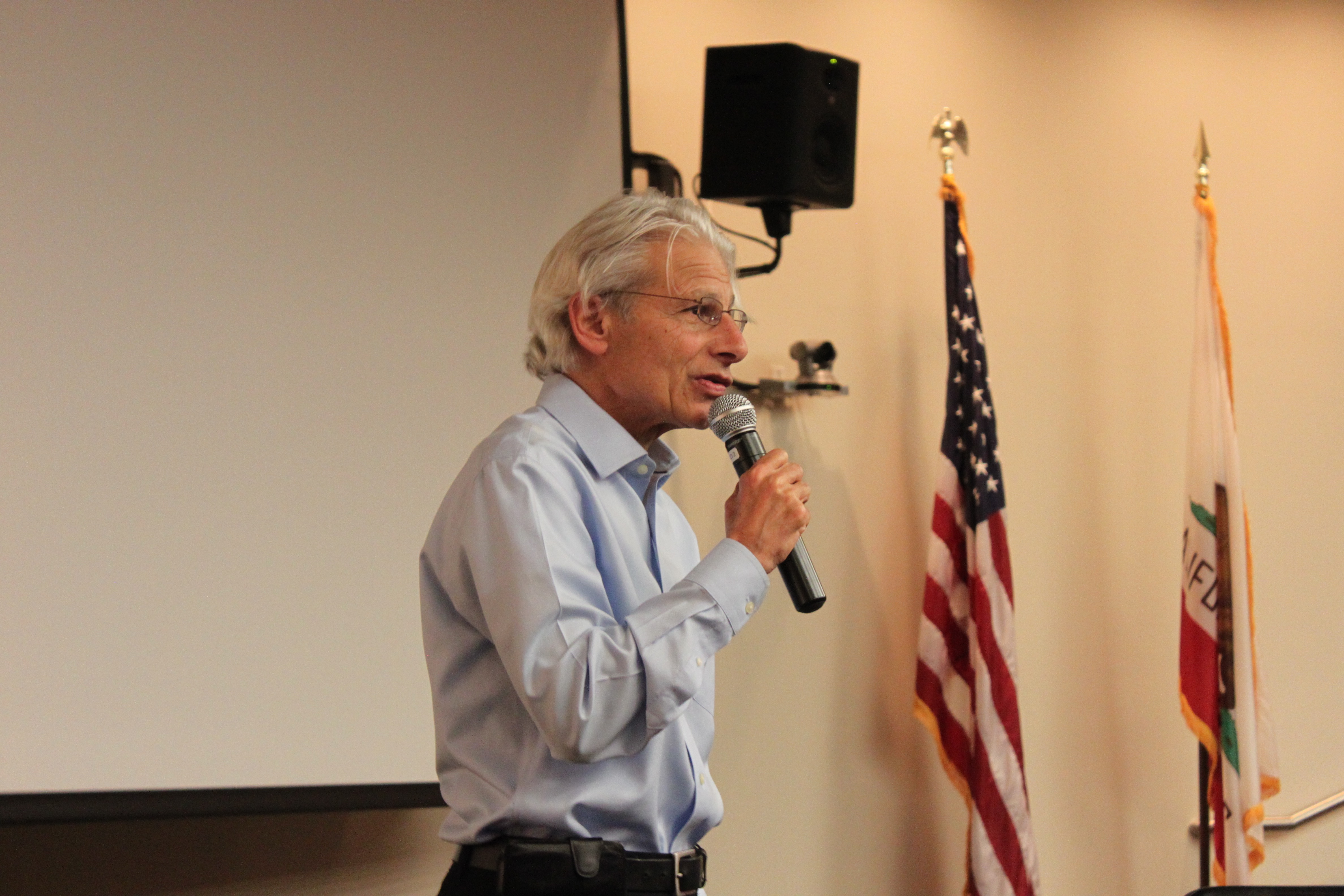 Throughout his career, Dr. Goldberg has strived to maintain both a pioneering research program and an innovative teaching curriculum. He takes great pride in having been recognized for excellence in both areas. Selected awards include:


Elected Member, National Academy of Science
Stephen Hales Prize, American Society of Plant Biologists
Ohio University Distinguished Alumni Award
Ohio House of Representatives Recognition for Distinguished Teaching and Research
Featured in Newsweek, LA Weekly, and The Daily Beast for teaching excellence
Gold Shield Award For Excellence in Research and Undergraduate Education
Luckmann Distinguished Teaching Award from the UCLA Academic Senate